Aesthetics Lecturers
César Arroyo, MD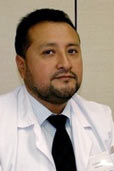 Dr. César Arroyo graduated from the Faculty of Medicine at the Complutense University of Madrid and received his master's degree in Aesthetic Medicine from King Juan Carlos University in Madrid. With more than 15 years of experience in laser skin treatments, he is currently the chief physician of the laser department of the Hospitales de Madrid , as well as the chief physician of the medical laser unit of the Hospital Ruber Internacional. He is also a visiting professor at King Juan Carlos University in Madrid, where he teaches the university's Masters programme of Aesthetic Medicine and other classes in the field of photomedicine, and teaches the Masters programme of Aesthetic Medicine at the University of Alcalá.
Dr. César Arroyo specializes primarily in treatments of lesions produced by aging, facial & vascular lesions (varicose veins, cuperosis, spider veins), reduction of unwanted hair (hirsutism, hypertrichosis), and dermatological and gynecological pathologies requiring laser treatment. He also works in the field of reconstructive surgery, because many surgical treatments (correction of scars, lipolysis) require a laser as an adjuvant to improve the final results.
Reinhard Gansel, MD, DALM
Reinhard Gansel is the founder of the Laser Medizin Zentrum Rhein–Ruhr in Essen, Germany, where he practices aesthetic laser medicine and has experience using a variety of Fotona laser systems, among which the SP Plus, QX and XP–2. R. Gansel completed his studies in Medicine from the Universitaet– Gesamthochschule–Essen in 1988, after also having studied dentistry at the Duesseldorf University. Among others R. Gansel went on to receive professional training in Operative Dermatology, Surgery and Liposuction and in 2003 he received Board Certification from the International Board of Cosmetic Surgery.
He completed his Diploma in Aesthetic Laser Medicine from the University of Greifswald in Germany, where he is now a University Lecturer. R. Gansel also lecturers in Cosmetic Surgery at the New University of Bulgaria and the RWTH at the University of Aachen. R. Gansel is a widely–published author and member of numerous national and international professional organizations. He is a board member of the Deutsche Dermatologische Lasergesellschaft as well as President of DermExpert. Given his long–term experience with a tremendous variety of laser sources, R. Gansel is an expert in the field of Aesthetic Laser Medicine. He contributes to the field both from a practical, clinical point of view, as well as research and development of applications.
Jasmina Kozarev, MD, PhD, Specialist in Dermatovenerology
Dr Jasmina Kozarev is the Director of the Dr Kozarev Dermatology Laser Clinic and an experienced researcher and innovator in the field of dermatology and laser surgery. She specializes in all aspects of dermatology and venerology, with special emphasis on aesthetic laser surgery. In 2012 Dr Kozarev received her PhD degree in Laser Applications in Vascular Skin Diseases from the Private Dental Faculty, Serbia, and since 2010 has been a visiting lecturer in Sharjah University, UAE. During her career path, Dr Kozarev has actively participated in more than 100 International dermatology conferences with lectures and workshops. Within the past 20 years she was directly involved in training dermatologists all over the world in the field of aesthetic dermatology procedures and dermatosurgery. Her research interests are laser treatments of vascular and pigmented birthmarks, cutaneous laser resurfacing and the management of side effects and complications, non-ablative cutaneous laser remodeling of scars, Q-switched laser treatment of melasma and post-skin resurfacing skin care. With more than 20 years of hands-on clinical expertise, Dr Kozarev founded the Dermamedica dermocosmetics line, incorporating natural dermocosmetics into professional skincare. She is member of the Serbian Dermatology Association, the European Academy of Dermatology and Venereology, the European Society of Laser Dermatology, the American Academy of Anti-Aging Medicine, and the World Association of Anti-Aging Medicine.
Dusan Maletic, MSc, MD, Consultant Surgeon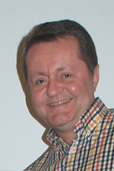 Dr. Dusan Maletic graduated from the Zagreb Faculty of Medicine in 1978 and became a resident in General Surgery at Pakrac Hospital in Croatia. He is a member of various domestic and international professional organizations and has completed additional professional trainings in the Czech Republic (1993), Switzerland (1995), Italy (1997) and USA (1996 and 1998). Since 1996 he is practicing exclusively Aesthetic Surgery in his own clinic in Daruvar city, Croatia.
Always an innovator, Dr. Maletic introduced lasers in his practice in 2007, performing laser assisted lipolysis (more than 100 procedures yearly) and laser assisted hyperhydrosis treatment (over 30 patients yearly) being the first to perform this procedure in Croatia and the broader region.
Dr. Maletic is author of three books from the field of Aesthetic Surgery and often speaks at congresses, sharing his experiences with the colleagues.
Melanie Schulz, MD, DALM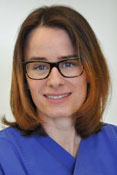 After studying Physics at the RWTH Aachen University, Dr. Schulz graduated in 1999 with a medical degree from Dresden University in Germany. She moved to the USA to practice at the University of Michigan where she worked within plastic surgery, oral maxillofacial surgery, trauma surgery and neurosurgery. In 2009 Dr. Schulz completed her Diploma in Laser Medicine (DALM; Diploma in Aesthetic Laser Medicine) from the Ernst-Moritz-Arndt University in Greifswald, Germany. Dr. Schulz is a practicing Aesthetic Doctor with Laser Specialty at the Laser Medizin Zentrum Rhein Ruhr, Essen, Germany, and has worked with numerous types and brands of lasers and a large variety of Fotona laser systems during the past ten years, including the Dualis XP2 and XP MAX, SP Spectro, SP Dynamis and QX MAX. She has lectured and hosted training workshops in aesthetic lasers all over Europe.
Besides her expertise in dermatological laser applications, she is specially trained in minimal- and non-invasive surgical techniques and cosmetic dermatological procedures. She focuses on research projects involving tattoo removal, treatment of vascular malformations and pigmented skin lesions. Dr. Schulz feels strongly about holding workshops, offering participants hands-on training for popular aesthetic laser treatments, including the Fotona 4D and Smooth Eye.
Andrej Šikovec, MD, MSc, Consultant Surgeon

Dr. Šikovec held the positions of Chief Vascular Surgeon at the Novo Mesto Hospital and Chief Surgeon in Celje Hospital, before starting up his own private practice. Currently the position of Assistant Professor on the Cathedra for Surgery at the Ljubljana University Medical Faculty, and is considered a leading vascular surgeon in Slovenia. Dr. Šikovec performs vascular laser surgery procedures on a daily basis and has experience performing these procedures using various laser sources as well as radio-frequency technology. Having performed over 300 procedures in a two year period, he is one of only a few surgeons worldwide who are able to objectively compare surgical treatment modalities. In June 2006 Dr. Šikovec opened Avelana, his own clinic for vascular surgery. Dr. Šikovec often holds presentations on university lectures, seminars and congresses; both domestic and international, and has had more than 30 scientific articles published in Slovenian and international medical journals. He is a member of various domestic and international professional organizations and has completed additional professional trainings in the UK and the Czech Republic.
Lidija Volovec, MD, Specialist Surgeon
Dr. Lidija Volovec graduated from the Zagreb Faculty of Medicine in 1987 and went on to become a resident in General Surgery at Brežice Hospital in Slovenia. In 1997 she became a Specialist in General Surgery following her rotation at the Ljubljana University Medical Center. Having gained experience in procedures with Fotona's DualisSP, Dr. Volovec started up a private surgery in 2005 in Brežice and focused more intensely on laser surgery. Consequently she started post-graduate studies in Anti-Aging Medicine with IMCAS. Dr. Volovec is a regular participant in both domestic and international laser, aesthetic medicine and anti-aging medicine conferences and seminars, and is an active member of the American Academy of Anti-Aging Medicine, the European Society of Laser Aesthetic Surgery, World Society of Anti-Aging Medicine, International Society of Lipolysis therapy and is the international delegate for Slovenia in the World Society of Anti-Aging Medicine.
Tian Yanli, MD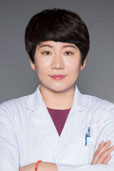 Dr. Tian Yanli is the Director of the Dermatology Department of the Laserking BeauCare Clinic in Beijing, China. Her areas of expertise include laser therapy and prosthodontic treatment of sensitive skin & facial corticosteroid-dependent dermatitis, as well as chemical peeling of facial defects, combined therapy of acne and acne scars, and non-surgical rejuvenation treatments.
Dr. Tian Yanli is the secretary of the Chinese Medical Women's association's skin disease specialist committee as well as a member of its professional anti-ageing standing committee. She is also a member of the Chinese Association of Plastics and Aesthetics (laser cosmetology branch) and the China Association of Integrative Medicine's medical beauty professional committee (modern medical cosmetology group) and its laser skin beauty professional committee.
Chen Ping, MD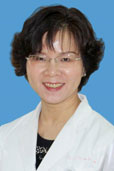 Dr. Chen Ping is the Director of plastic surgery and founder of the Plastic Surgery Center (established in 1992) at the People's Hospital of Foshan City, China. She has worked in the aesthetic industry for more than 30 years and has treated more than 160,000 patients. Since 2000 she has been pioneering the application of laser technology to treat a variety of pigmented, vascular lesions, skin rejuvenation, scars and hypertrichosis, and has performed thousands of laser and IPL treatments.
Dr. Ping has participated in academic exchanges with professors from cities in the United States and Japan, as well as Hong Kong, Beijing and Shanghai, and has given numerous speeches at national and international conferences. She has also received a number of awards including the excellence prize of the National Natural Science Foundation.
Dr. Ping is a member of numerous professional organizations and is the Vice Chairwoman of the Guangdong Plastic Surgery and Aesthetic Association, the Chinese Medical Association's Guangdong Medical Laser branch, the Guangdong Doctors' Association's Plastic and Reconstructive Surgery branch, as well as Chairwoman of the Plastic Beauty Committee of the Guangdong Medical Women's Association.
Pesthy Dénes, MD
Dr. Denes Pesthy graduated from the Medical University of Pécs, Hungary in 1987 and received his General Surgery degree from the same university in 1991. He served in the Department of Surgery and Vascular Surgery in Szekszárd (1987-1992) and later in Mosonmagyaróvár, Hungary (1992-1993) before moving to a private medical practice in Dunakilit. Since 2009 he has been the General Manager of the Laserderm Medical Center in Mosonmagyaróvár, Hungary.
Dr. Pesthy has completed courses in Laser Therapy and Laser Surgery, Budapest (1995, 1996), and he is also a certified member of the Laser and Health Academy having completed the LA&HA Aesthetic & Dermatology training course which included; ablative treatments (2008), non-ablative treatments (2010), tattoo removal and treatment of pigmentation disorders (2012), expert training on skin rejuvenation techniques (2015), as well as Fotona's NightLase® and Apnea treatments (2016) and more. Dr. Pesthy is a member of the Hungarian Society of Surgery (MST), the Hungarian Association of Private Dermatologists (MMKE), the Hungarian Dermatological Society (MDT), and the Hungarian Medical Chamber (MOK).
Tania Phillips, BM MRCGP DCH DRCOG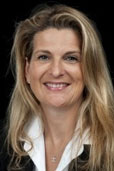 Dr. Tania Phillips graduated from Southampton University in the UK in 1994. During her work in medicine she has developed a keen interest in aesthetics and more recently has focused on laser aesthetics treatments. Dr. Phillips holds Certificates for Advanced Laser Aesthetics for face and body as well as for vaginal treatments (IntimaLase® and IncontiLase®) from the Laser & Health Academy. She is keen to run further trials looking at the efficacy of laser aesthetics.
Dr. Phillips been a practicing General Practitioner for 20 years and continues to work in General practice in addition to her own business in laser aesthetics. She has had significant experience in training others in many aspects of her career and in January 2018 ran a successful UK training weekend for Fotona with live links to treatments from her aesthetic clinic, Rejuven8 in Basingstoke. Her experience and qualification in coaching & behavioral change are also invaluable in establishing and clarifying her clients' goals and expectations for treatments.
Vesna Tlaker, MD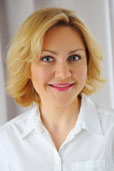 Vesna Tlaker graduated from the University of Ljubljana's Faculty of Medicine in 2002. She built her clinical career at the largest Slovenian hospital, University Medical Center Ljubljana, where she completed her specialization in Dermatovenerology cum laude in 2010. Heading the Department of Phototherapy at the Dermatology Clinic Ljubljana for several years, light- and energy-based devices were at the center of her clinical work, which included skin tumors and psoriasis. Parallel to her clinical career, she received extensive education and training in aesthetic medicine, focusing on non-surgical procedures, including injectables and energy-based devices. The Fotona SP Dynamis laser is one of her indispensable tools, and during years of daily use she has gained a high level of experience with this laser system.
Dr. Tlaker has been affiliated full-time with the private medical and aesthetic centers Medartis Nova Gorica and Estetika Med-Art Ljubljana since 2016. She is a member of several international organizations, including the European Academy of Dermatology and Venereology, and the European Society for Lasers and Energy Based Devices.
Adele Bartram Goodall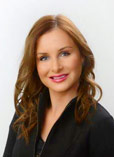 Adele Bartram Goodall received her medical laser training from the Fleming Laser Institute in Melbourne Australia in 2007. She is the Practice Manager of Body Recon Cosmetic Clinic and Plastic Surgery, where she works alongside Plastic and Reconstructive Surgeon Dr. Richard Rahdon as a Senior Dermal Clinician specializing in medical laser treatments of skin rejuvenation, vascular and pigment removal, caring for patients and clients pre- and post-operatively. Working with Dr. Rahdon, her expertise includes understanding and advising patients on cosmetic surgical procedures and assisting with cosmetic consulting such as breast surgery, abdominoplasty, facial rejuvenation and skin lesions.