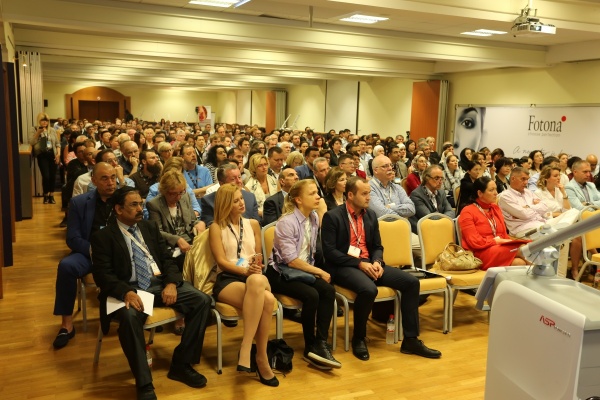 The 7th International Laser and Health Academy Symposium
During this year's LA&HA® symposium, 70 clinical experts from around the world gathered to present, share and discuss their clinical experiences in the field of medical laser treatments. Due to the large number of lecturers and attendees this year, the symposium was extended from one to two full days, with lecture topics grouped into parallel sessions according to LA&HA's three main research categories: 1) Aesthetics, Dermatology & Surgery; 2) Dentistry and 3) Gynecology.
This year the Symposium's Gynecology program was especially exciting, with an overview of more than 30 recently published scientific papers  that confirm the effectiveness of Fotona's Er:YAG SMOOTH mode for minimally invasive treatments such as IntimaLase® (laser vaginal rejuvenation) and IncontiLase® (incontinence). Fotona's TightSculpting® and Fotona 4D® treatments were major topics in the Aesthetics program, with precise protocols presented for ensuring optimal treatments with different skin types. In the Dental program, one of the hottest developments presented was the revolutionary new SWEEPS™ (shock wave enhanced emission photoacoustic streaming) mode for Laser Endodontic treatment, a more effective solution for removing the smear layer even in narrower subcanals.
This year there were also plenty of opportunities for attendees to network with lecturers and fellow participants, thanks to the evening dinners & accompanying social events included with the program.
The Laser and Health Academy (LA&HA®) is a non-profit organization dedicated to the promotion of research, education and publishing in the field of laser medicine. LA&HA actively collaborates with industry, medical professionals and universities on projects aimed at the development and improvement of laser applications. Additionally, LA&HA serves as a platform for continuous education in the medical laser community with numerous professional workshops offered worldwide on a wide variety of medical laser topics.
More information about LA&HA's activities can be found on the LA&HA website.